The latest issue of Martha Stewart is all about flowers.
From fields of mustard flowers that are endless in their natural beauty.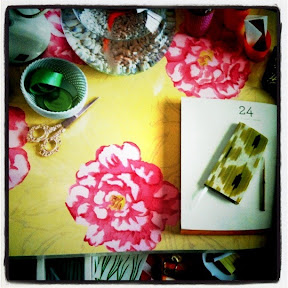 To a desk draped in floral wallpaper.
And last, decorating a table scape with a bright and beautiful bouquet of poppies.
We are so fortunate to have so much natural beauty surround us every where we turn. Next time I am outside, I'll be sure to stop and smell the flowers.
- Posted using BlogPress from my iPhone